"Improving Today for Efficiency Tomorrow!"

WE NOW OFFER ONLINE AUCTIONS- SEE MARKET REPORT FOR MORE
INFORMATION

The Rosebush Sale Barn, Inc. was Established in 1994 by Robert Filhart, President and Auctioneer. From the humble beginnings of an abandoned farm, Robert renovated a chicken coop into an office, placed a few straw bales around a set of gates and set into motion the Rosebush Sale Barn.

Eighteen years later the Rosebush
Sale Barn enjoys a solid reputation
as a reliable and respected firm
specializing ONLY in the marketing of
dairy livestock.

Add Robert Filhartís lifetime of dairy
livestock experience, a trained staff
and an wide offering of services both
before and after the sale and you too
will benefit from the value of our
experience and service.

But more importantly , We value the
friendships and relationships we have formed over the years with Dairymen and their families who have entrusted us to faithfully sell their dairy livestock and provide for their purchase of quality dairy livestock.

We are committed to:

• Maximizing profit in the sale of your dairy livestock.
• Providing you with quality and healthy dairy livestock.
• Meeting or beating our competitorís in commission and quality service!


Rosebush Sale Barn, Inc. Sales Schedule

The first Wednesday of every month:
• 8:00am -- Open Heifers
• 10:30am -- Bred Heifers
• 12:00pm -- Stop selling Bred Heifers and start selling Cows
• Continue selling Bred Heifers after Cows are done selling

Tuesday before first Wednesday and 2 weeks after
• 12:00pm -- Baby Heifer and Bull Calves


New consignments are always welcomed!


Any questions, please call Robert Filhart @ (989) 330-6005


www.RosebushSaleBarn.com © Copyright 2012 ~ Rosebush Sale Barn, Inc. ~ All rights reserved
Website designed by
Selling U website design services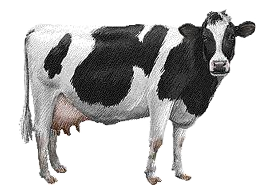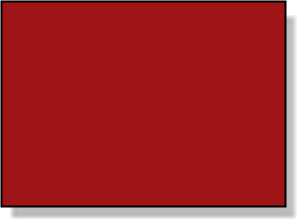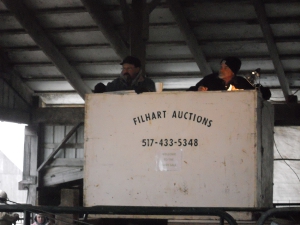 989.433.5348
Robert@RosebushSaleBarn.com

4389 E. Denver Rd.
Rosebush, MI 48878

Map to Rosebush Sale Barn, Inc. Special Sales
HAY & STRAW AVAILABLE NOW!
PLEASE CALL ROBERT FILHART
@ (989) 330-6005.
QUALITY DAIRY HAY FOR SALE: 4 X 5 BIG ROUND HAY BALES, 800-900#, NET WRAPPED & SHRINK WRAPPED, DRY HAY & BALAGE, 1ST, 2ND & 3RD CUTTING. ALSO, 4 X 5 ROUND BALES OF STRAW, OATS, RYE OR BARLEY. WE DELIVER IN SEMI-LOAD LOTS!

SELF-PROPELLED AG BAGGER AVAILABLE FOR RENT, PRODUCES 12 X 250 FT BAGS. PLEASE CALL TO RESERVE DATES FOR BAGGING YOUR HAYLAGE, CORN SILAGE & BEET PULP FOR TOP FEED QUALITY WITH NO WASTE!